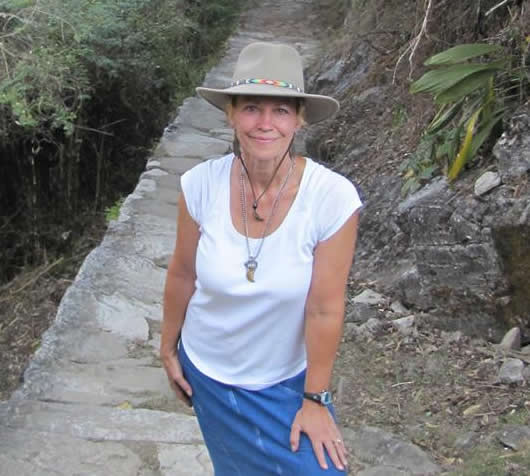 Welcome to True Nature Mindfulness!
Thank you for your interest.
My lifelong love of Nature and my passion to empower others in their healing and growth have always compelled me in my personal and professional journey of development and service. My training and credentials are interdisciplinary, complementary and wholistic.
I take into account the Body, Mind, Heart, and Spirit of each person and our interconnected relationship to all of Life, and believe in the healing power of stillness, particularly in nature.
MINDFULNESS MEDITATION AND YOGA TEACHER
FACILITATOR OF SACRED CEREMONY
TRANSFORMATIONAL GUIDE & TEACHER
MA in Clinical Psychology, 1985
Licensed Psychologist (since 1988) specializing in recovery from trauma and empowerment
Fully Certified Teacher of Mindfulness- Based Stress Reduction (trained by U Mass and Brown); teaching MBSR since 2001.
Registered Yoga Teacher since 2011
Over 30 years of training and immersion in a pre-Mayan Ancestral Earth Wisdom tradition. I've been guiding training groups and Ceremonies since 2003. Sanctioned by my teachers as a Vision Quest Guide and a Master Educator in Leadership Training.
Energy Medicine Practitioner (Reiki Master and QiGong training)
Qoya Movement and Dance (Initiated as a Teacher April, 2020)
Authorized sponsor of continuing education activities for MN Boards of Psychology, Social Work and Nursing (and others)
Consciousness development is integral to all of my personal practices and professional offerings. I am dedicated to doing my ongoing self-work, in order to bring myself in an authentic way to the transformational work that others seek.
Through the power of the present moment, all potential is accessible. Personal and collective healing and transformation become possible as we meet ourselves and others with compassion. …pausing long enough to listen to the language of our own heart, to remember our True Nature, and our relationship with all of Life.
Embodied mindfulness is the golden key for healing, inner peace, healthy relationships and right action.
"Discover and activate the beauty of your own True Nature."
*Click here to go to Ceremonies and learn more about Paula's experience and Offerings